At Ros-Fox Excavating, we offer Door County a complete package for excavating, dirt and driveway work. One call to 920-493-7043 is all you need to set up a free consultation for your digging and grading needs for your new home, business, addition, driveway or private road.
Ben will recommend the best approach for your site—digging, rock hammering, and blasting to get the job done. The excavating crew is composed of local residents who are knowledgeable of Door County terrain. They are also experienced machine operators.
Here's what to expect when you partner with Ros-Fox Excavating for your residential or commercial foundation: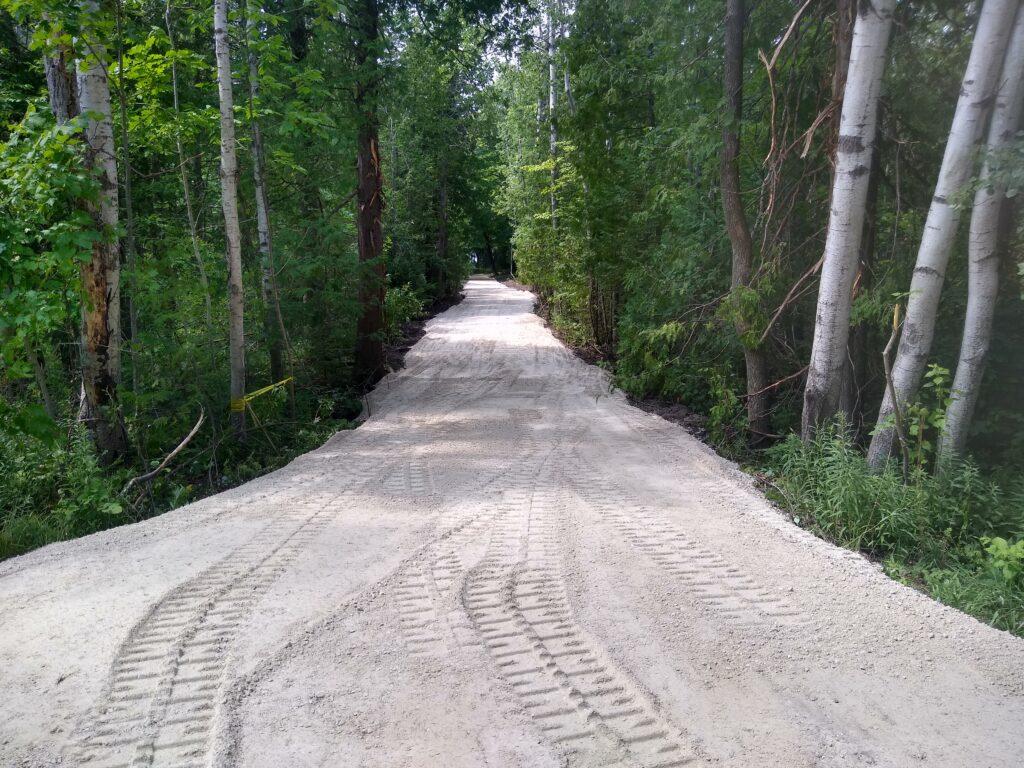 A free, on-site consultation and estimate
Assistance with soil testing and permits
Tree and brush cutting and clearing
Stump removal
Site preparation, to include blasting and rock hammering
Foundation excavation
Driveway installation
Foundations are only the beginning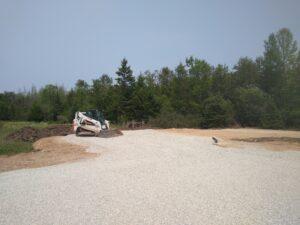 After a home or business is built, Ros-Fox Excavating is back at the site to start your lawn. We spread screened topsoil, grade, lay seed and blow chopped straw over the top, with the goal of creating a green and lush lawn you'll enjoy for years to come.
Building a garage or adding onto your home? We'll provide the whole package of excavation and dirt work, plus we'll assist in lining up a contractor for your concrete work.
No job is too big or too small for Ros-Fox Excavating.
Eliminate those POTHOLES
Door County has its share of gravel driveways and private roads. Municipalities no longer grade the private roads and they can quickly become bumpy and pocked with potholes. Don't wait a few years, call Ros-Fox Excavating to smooth out your road! Adding gravel and grading private roads and driveways, every year is the most cost-effective way to maintain them.
Let Ros-Fox Excavating help with all your excavation and grading needs. Give us a call today at 920-493-7043 or click here to send us a message.